More affordable housing is cropping up in Tauranga as developers aim to attract first-home buyers.
A new development designed to be built on two adjoining sites on Maunganui Rd will have 26 loft apartments, 22 priced under $300,000.
Blake Loft apartments are being marketed at a different demographic than is usually catered for in the Mount Maunganui area, Celt Saxon development co-ordinator Graeme Hamilton says.
"We saw an opportunity for affordable housing. Most of the apartments in Mount Maunganui are for middle-aged or retired folk, we wanted to do apartments that were affordable for younger people."
Mr Hamilton said the apartments were "loft style" with a 4m stud height in the living area.
"What we've tried to do with the design, they aren't the biggest apartments in the world but are designed to maximise the space."
Mr Hamilton said the apartments would be designed by the buyers.
"We work with the buyer to configure the floor plan for them. All we're changing is the configuration with the interior walls so it doesn't cost us any more to change them around.
"You're not buying a floor plan, you're buying a location in the building."
Twenty contracts had already been signed in five weeks.
"I think we've probably only got another two weeks and we would have done the whole lot."
The bottom level of the development would have retail space, possibly a cafe, a 24-hour gym and a rental division.
"We want businesses that will be beneficial to the building."
Bluehaven Management sales and marketing manager Mark Day said any home in the Golden Sands development that came up for $450,000 was snapped up quickly.
"I don't think we've got anything left at $450,000. That would be a substantial number of homes."
Mr Day said there had been a substantial lift in the market.
"The builders are asking for more and more land to be reduced at a level where they can sell packages for $450,000.
"Since the first home buyer rules have been relaxed, there has been a surge in buyer activity, it's really picked up in the last three months."
More homes were being sold to permanent residents rather than investors.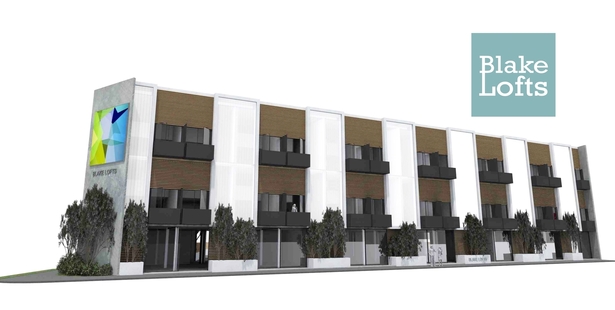 "It's a real different phenomenon."
Eves and Bayleys Real Estate chief executive Ross Stanway said there had been a resurgence in new home buyer ability to get into the market in Tauranga and the Mount through a number of developments.
"There are some affordable and attractive building and land packages through well-known and established builders. Over the past 12 months and, more recently in the past few months, a number of government incentives that will assist first home buyers have been introduced so we're seeing the early stages of that and they are entering into the market in volume."
Tauranga Harcourts managing director Simon Martin said more first home buyers were entering the market.
"We have properties on the market in the low price range within that first home buyer incentive programme so we are certainly getting a lot more first home buyers enter the market, which is good," he said.
"We're seeing a lot more younger people coming through. In the bracket $350,000 to $450,000, there's a number of people investing into rental properties.
"There's a fairly decent amount of activity."
Check their website here.